Access the most complete colletion of comparable sales data for real estate investors,
including both listed and unlisted properties!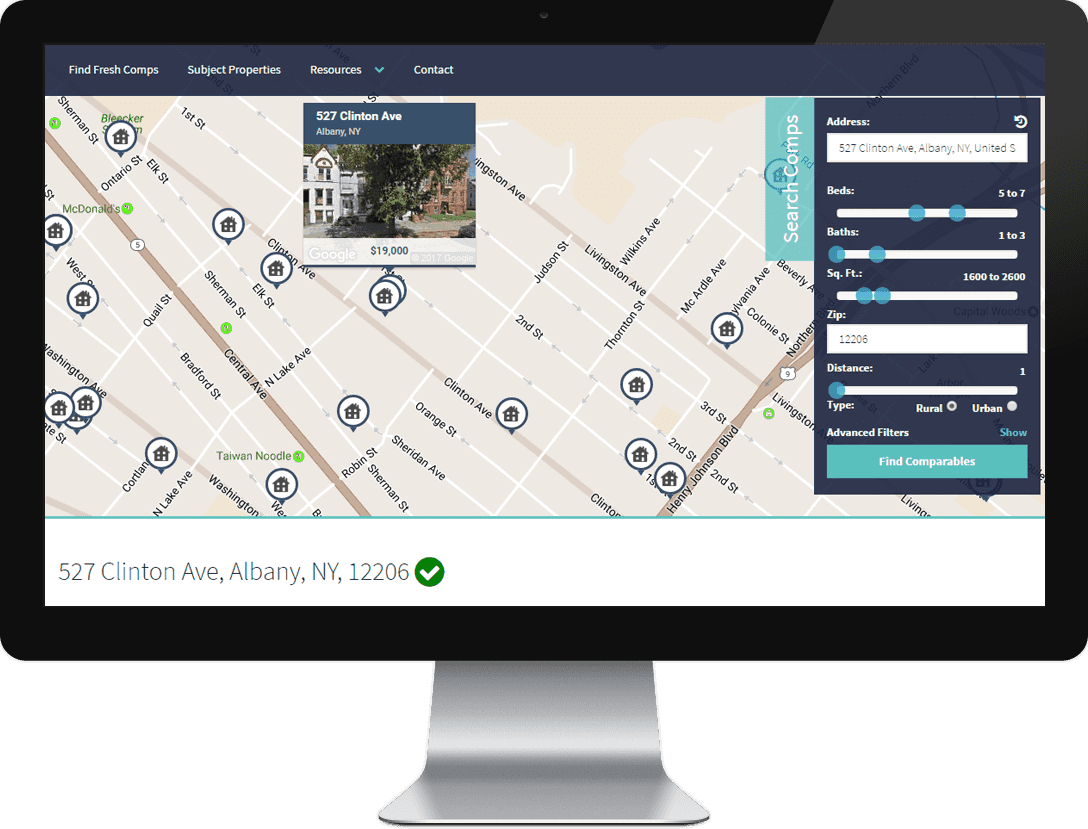 Data You Can Trust
Get access to the most complete collection of comparable sales data on the planet, including both listed and unlisted properties!
The Freshtimate
With every search you'll get a realistic and fact based estimate of what your subject properties are worth in today's market. This proprietary algorithm gives real estate investors a dramatic edge over the competition!
Powerful Insights
This system was built for investors and allows you to custom tailor comps to your specific situation by factoring in exit strategy, repair estimates, and even the current market conditions!
Built-In Confidence Score
This proprietary ratings system determines which comp data most closely matches your subject property...saving you a ton of time and effort!
Marketing Trends
Generate custom market reports, see detailed sales history, utilize heat maps and more to get advanced intelligence on areas all across the country.
Saveable Comp Portfolio
Easily manage your properties with a savable "comp portfolio" system that allows you to save your work and re-visit in a snap.
Instant Credibility
Enjoy instant credibility with fellow investors, agents and more by utilizing the Fresh Comps Certified Seal!
Custom Report Generator
Arm yourself with powerful sales data reports, quick comp sheets, side-by- side reports and more so you can make the right decisions fast!