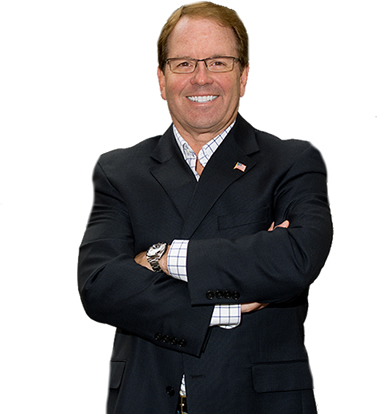 My name is Cameron Dunlap. I am a real estate investor, entrepreneur, speaker and trainer. I started investing in real estate back in 1993 after watching a late night infomercial. I had a good job at the time, but I knew there was something out there better. I have always been a "go-getter" so real estate seemed like a perfect fit.
Like the majority of people, my first deal was a huge learning experience. I bought a fixer-upper and actually spent the time doing all the rehab work myself. Since I had a job, I would drive 5 1/2 hours one way every weekend to work on this property. I figured it would only take me 5 weeks to complete and since this was my first one, I wanted to do the work. Well, as you might have guessed, that 5 weeks turned into 5 months. I wanted to give up and quit 3 weeks into it. The 11 hours of driving each weekend was really getting to me. Knowing what I know now, I never would have done it this way. Needless to say, I worked hard, punched through those obstacles, made some cash and never looked back.
Man, am I ever glad I kept going. Had I stopped or quit during that experience, I wouldn't be here today. Real estate has been good to me and can be for everyone. The key is to not give up and give yourself the best chance of succeeding. I would not recommend a rehab project to someone who is new at this. There are much easier ways to make money in real estate than rehabbing. The easiest way I have found is through bank owned properties (REO's).
When I discovered a little strategy that allows me to "be first in line" ahead of my competition, I focused all my efforts on it and became an expert at it. I created a training program called Fast Cash With Foreclosures that details everything I do step by step to beat out the competition. It's extremely powerful and I've helped thousands of students use this strategy.
Real estate is one of those businesses that evolves and changes over time. One of the many changes that investors experienced was the elimination of simultaneous closings where the end buyer's money could flow through and be used to fund the initial transaction with the bank. This became a big challenge for many investors because they had to use their own financing methods. Without perfect credit or good income, this was a challenge. That's when it became apparent to do something about it. When you do this business long enough, you'll see that real estate is all about solving problems, and that's what I do best.
I now offer transactional funding for my students. They can use my money to fund their deals. It has worked out great. Another tool I created helps leverage your time. I found myself spending a lot of time doing things that were necessary but could be done by someone else just as good. I created iFlip which is a database management system that keeps track of deals and leverages others to bring deals to you. Check it out, it's pretty cool.
Just recently, I created a Cash Buyer Data Feed. This is a database of cash buyers nationwide. It's no secret to any investor what it means to have a solid cash buyer. It's HUGE. With this database of cash buyers, investors can feel confident now that they can wholesale properties quicker and easier than before. This is definitely worth checking out, too.
I could be here all day sharing with you all the products I've created that have helped me automate my business and help me take my business to a whole new level. My goal is to help you do more deals and cash more paychecks. If there is anything I can help you with, please feel free to call my office or send us an email.
To Your Success,
Cameron Dunlap